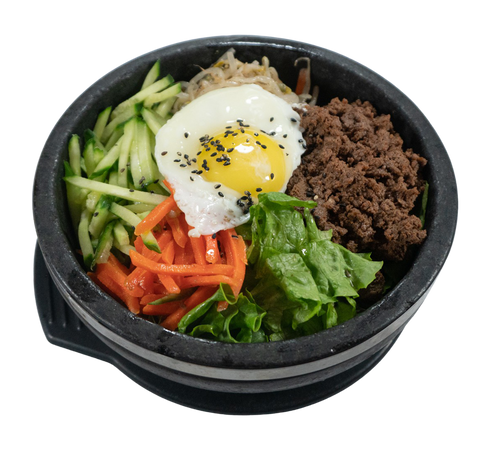 The Best Korean food since 2008
At Jasper's only Korean restaurant, owner Monica greets guests with genuine warmth. From the kitchen comes the authentic cuisine of Monica's native land. Every dish is made from scratch. Artistically plated selections are served in sizzling pots, cast iron plates and bowls crafted from stone, as well as lovely long porcelain dishes.
1. Appetizers

12

products

2. Hot pot soups

7

products

3. Soups & Noodles

6

products

4. Korean Cuisine

15

products

5. Combinations

3

products

6. Vegetarian Specialties

6

products

7. Side Dishes

7

products

8. Desserts

2

products

9. Drinks & Liquor

17

products
28. Dinner for two

29. Dinner for four

30. Dinner for six
Kimchihouse home-made soy sauce (10oz)
Widely used and popularly enjoyed, Kimchihouse Monica's soy sauce is perfect for various menu items.
learn more